Accommodation, Conferencing and more at Cape St Francis, South Africa.
Experience the Beauty of the Eastern Cape.
Empowering Women In Business
21st & 22nd May 2020
This powerful workshop will focus on Teaching women to take unapologetic ownership of their own decisions and personal power to achieve individual excellence and unity within a team.
Stay over package - R 2600 per person - includes 2 Day Workshop, dinner, single accommodation and breakfast.
2 Day Workshop only - R 1530 per person
Each guest receives a complimentary goodie bag at registration.
Spot prizes available during the Workshop

Limited space available - Book Now!
| | |
| --- | --- |
| 09:00 - 10:00 | Registration, welcome teas, coffees and home bakes |
| 10:00 - 12:00 | Session 1: Introducing You to Yourself... and Introducing The Real You to Your Colleagues. |
| 12:30 - 14:00 | Lunch and check in to accommodation |
| 14:00 - 15:30 | Session 2: Upgrade Your Conversations to Up-level Your Confidence and Performance in the workplace. |
| 15:30 - 16:00 | Tea, coffee and snack break |
| 16:00 - 16:30 | Wrap up for the day with Fiona |
| 16:30 - 18:00 | SilentSoul with Sasha |
| 19:00 | Two course dinner, time to network with likeminded ladies |
07:00 - 8:30
Breakfast and check out of bedrooms
08:30 - 10:30
Session 3: Being BRAVE
Bold, Resilient, Audacious, Victorious, Empowered

10:30 - 11:00
Tea, coffee and home bakes
11:00 - 13:00
Team challenges with Dane (Amazing Race - Team hurdles to overcome working together)
13:15 - 14:00
Lunch
14:00 - 15:30
Final Wrap up with Fiona
15:30
Tea, coffee and home bakes with informal Q&A
Depart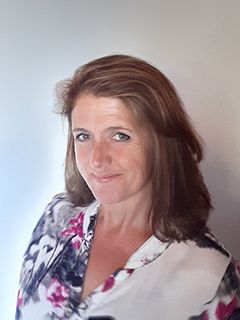 Fiona Burdett is a Certified Life-Coach, Neuro Linguistic Programming (NLP) Practitioner, Author, Speaker and Trainer.

Fiona wrote the E-book "Change Your Mind, Change Your Size" and runs her own coaching business; 'Fifonow Coaching', which reaches and helps women across the globe through one on one coaching as well as online courses and programs; teaching them how to upgrade the mindset and super-charge all conversations (both external & Internal) to transform their own lives and become the very best versions of themselves that they can be!

Fiona has worked as an artist (Painter) and in 2012 also published an award winning children's book in the USA called 'The Gadoomfs' and although her achievements were remarkable, Fiona was still not fulfilled.

She has experienced tragedy, heartache, divorce and controversy, all of which have taught her the true meaning and importance of resilience, grit, adaptability, innovation and clear communication.

Now, as a Life-Coach, who serves and empowers women to step in to their own unique and beautiful feminine strength; Fiona is running her dream business, and in love with every aspect of her life.

"This is my dream! This is my passion and my purpose" is how Fiona describes her coaching; "Helping women to realize their own power is the most exciting and fulfilling thing to do. Women have so much to offer, the combination of gentle nurturing and care, with inner strength and a desire for communication and fellowship, are all traits that women can employ to turn ordinary businesses and careers into phenomenal forces to be reckoned with! I love being part of that process!"
This promotion is subject to availability.
All bookings must be made and confirmed by paying a 50% deposit.
No cancellations will be accepted and deposits are non-refundable.
Booking confirmations will be issued once proof of payment is received.
No provisional bookings qualify for this promotion.
Beach Break
Village Break
Club Break
Facilities
Exit Close
Sand Piper
Nautilus Place
Seagull Song
Fish Eagle
Moon Path
Lighthouse
Sunset
Green-Pepper
Yellowood
Milkwood
Thyme
Tarragon
Unit 77
Unit 70B
Unit 54
Unit 35
Unit 70A
Our port elizabeth guest house
We are situated in Newington Street, Richmond Hill on a quiet tree-lined lane, filled with historic and gracefully restored buildings. The peace of the picturesque neighbourhood belies its location in central Port Elizabeth where the heartbeat of the city pulses nearby and the main N2 highway that charters motorists in and out the Bay is but a few streets down.
The saying goes that in Port Elizabeth nothing is more than 15 minutes away and with Richmond Hill this most definitely rings true.
The waters warm, the sand is golden... and just a stone's throw away from your accommodation. Offering 3 stunning beach villas, swimming pool and the ultimate in beach living, Casa Malcampo based in the small fishing village of Tofo, is your ideal Mozambique holiday destination. For more information visit the Casa Malcampo website today! If a European holiday is what you're looking for then why not check out our stunning 5 bed Croatian Villa perched on the ocean's edge set on the island of Lastovo.
Using this site means you accept its
terms
| Copyright © 2020 Cape St Francis Resort, Cape St Francis, South Africa
| website by